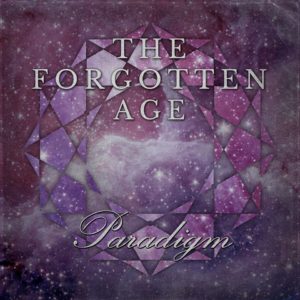 North Wales metal band The Forgotten Age has released their new EP Paradigm, a four track EP that features heavy riffs and powerful vocals in the style of My Bloody Valentine, Trivium, and Avenged Sevenfold. For a trio, The Forgotten Age pack a lot of punch into 17 minutes, and for a newer band Paradigm gives the group's audience plenty to look forward to with their future releases.
Opening with "Faith," guitarists Ben Jones and Mike Bassington, have written guitar parts that mesmerize, while screamer Alex Wynne who also plays bass, brings the group together. While the group is still on the hunt for a full-time drummer, The Forgotten Age has managed to write songs that will make an impact on not only the UK metal scene, but overseas as well. While the band only formed four years ago, the Wales metal group have written music that sounds like it was written years ago, and on tracks such as "Relent," we hear the band's skill and realize we are listening to something special.
Closing with the EP's title track, "Paradigm" is the most energetic and memorable song on the EP. Everything we love about metal appears on this tune, and as the group gives it their all, with speedy riffs and catchy harmonies, we can't wait to hear what they drop next.
Listen to "Paradigm" below.