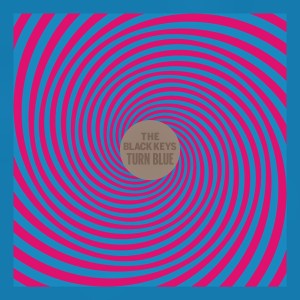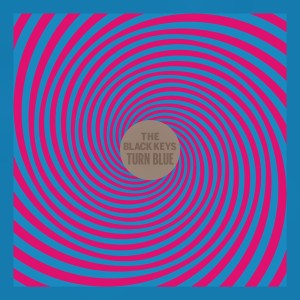 In 2011, The Black Keys released El Camino, a punchy blues rock record that was memorable, while also turning the band into real rock stars who could now support themselves by playing music. Members Dan Auerbach (guitar and vocals) and Patrick Carney (drums) played well together, and made El Camino sound like the band was bigger than two members. On their new record Turn Blue, it feels like they have taken a step back, as they take their blues rock inspired sound and make it sound really boring and for the most part lifeless. Despite this feeling, there are some great moments where we are reminded of what the band has done in the past, but overall Turn Blue sounds like one long jam, and by the end of the album any life that the band tries to pump into the record is for the most part squeezed dry.
Auerbach and Carney both met when they were nine years old as they both lived in the same neighborhood in Akron, Ohio. The future band mates were encouraged by a friend to begin playing music together in 1996, after Dan's many attempts at forming a band were fruitless. They released their debut album The Big Come Up in 2002. The band has since released seven albums. Turn Blue's opening track "Weight of Love" has an almost Grateful Dead like opening, with shimmering guitars and Patrick backing up the song, with a simple, yet prominent drum beat. The song sounds like one long jam, with the same muddy sounding style that was present on El Camino. While the band can still play and sing well, and have a better command of their instruments, "Weight of Love", comes off as boring and won't keep fans entertained for long, that is, unless you've been with the band since their start. "Turn Blue" one of the albums only decent tracks has more of a pop inspired sound that shows the Black Keys in a new light. Willing to let go of their blues roots, the band has included synths on the song, which gives it an 80's feel, going back to an era when synths ruled the musical landscape. Dan's vocals still sounds muffled which makes up the Black Keys and their sound, but there are no improvements vocally.
"Year In Review" is the album's second track that stands out the most. We hear a lot more sound effects on this tune, with Patrick taking center stage as he plays a more complicated beat which makes the song stand on its own. Dan tends to hang back on track for the majority of it, and the song doesn't have much to show for itself until almost the very end, when we hear Dan break bring back the guitar riffs that made the Black Keys likeable in the first place. The album's last track "Gotta Get Away" opens with a catchy guitar riff from Dan, and finally we hear a song that we can actually get into. The songs sing along chorus of "I went from San Berdoo to Kalamazoo/Just to get away from you/I searched far and wide, hopin' I was wrong/But baby all the good women are gone" will get lodged so tightly into your brain that you won't be able to get it out.
While Turn Blue has its strong points, it does not live up to its much catchier predecessor, and if this newer, more boring sound is the future for the Black Keys, they will have a harder appealing to anyone who is not already familiar with the band.