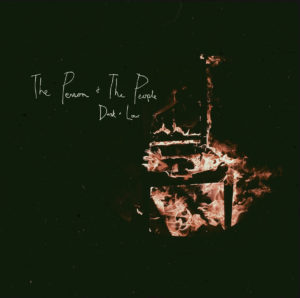 For the past decade, The Person & The People have been performing in the Minneapolis music scene, becoming known for their infectious and dreamy hooks with the ability to turn any song into one that everyone talks about. On their third record Dark and Low, The Person & The People have done just this, writing one of the better indie records of the year. Opening with the track "Paranoid & Sleepy", the song pulls in the audience and ignites a fire that doesn't extinguish until the record ends. Meticulously written and brilliantly performed, from the beginning of the album The Person & the People know just how to write catchy jams that are instantly memorable.
Tracks such as "Until The Morning" take the introductions one step further and brings out a pop punk influence that suits the group well. As the record moves along steadily, The Person & The People sound ready to conquer cities outside of Minneapolis and build up a strong and loyal fan base outside of their hometown that becomes enthusiastic about everything they do.
Ending Dark and Low is a beautiful ballad titled "Misbehaving," which demonstrates the bands softer side, something that they do well when they want to give fans something a little less punchy. While The Person & The People are known within their home state of Minnesota, we hope that Dark and Low becomes a record that will help the group become known within the music industry as their latest material demonstrates that they have the chops and the drive to taste success.
Listen to a selection from the album titled "Hot Summer Nights" below.