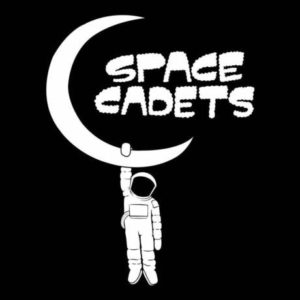 When writing great music, sometimes being simple is all that's needed. In the case of Los Angeles rock-hip hop group Space Cadets, their Twenty One Pilots sound works out well and the band has released a surprisingly good record, which is self-titled. Stripped of all the bells and whistles of a traditional album, in addition to working with legendary producer James Ingram, its apparent that the Space Cadets have developed their own style which shines through their entire EP.
Opening with the track "FFDF," the group kicks off their latest release with a ska inspired track with front man Zachary Wexelman sounding like late Sublime front man Brad Nowell, bringing a slight hint of a reggae influence to the music.
"For A Little While," is a slower jam that sounds like the breezy tunes of acoustic-pop artist Jack Johnson and while the guitar licks sound a bit repetitive, it fits when heard against the other three tracks on Space Cadets. "Fam" is the third song on the EP, which introduces a groovy bass line that brings together the group's sound and cements their style. While they don't take risks on this release, the band are certain to see success anyway, particularly among the Southern California surf and ska scenes.
Lastly, Space Cadets close their record with "Kissing," a cut that brings out the Twenty One Pilots vibe with melodies that become lodged in your head. Every aspect of the song is excellent and gels together perfectly, creating a perfect ending to this well-crafted EP. The future is bright for Space Cadets and their self-titled EP has become the first stepping stone to success.
Check out the music video for "Kissing" below.