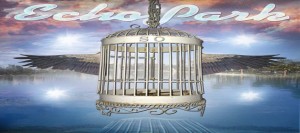 Los Angeles hip hop duo SO (or Standing Ovation), have released a new EP titled Echo Park, which presents the bands quirky take on music extremely well, making for an interesting listen as the group twists genres to make a new sound that hasn't been heard before. Opening with "Freaky" the band weaves hip hop and 1970's pop together to create something that sounds distinct. While the group uses high pitched vocals and rap to convey its interesting lyrical style, the music itself becomes very much an acquired taste after the first few listens. And while Echo Park is a brief release at only four songs, it gives its audience a good idea about the bands path and direction, as well as letting them decide if they want to listen further.
"SuperCharged" is a scattered hip hop track where vocalist and primary lyricist The Character takes on elements of rapper Twista, as his lightening fast rhymes give the song the life it needs to stand on its own, while speaking to the music fans that are looking for something more on the odd side when deciding on music to listen to. "Nelly" is a darker number, as it takes on characteristics of industrial music with echoes and rough drum beats which form the backbone for the song.
Closing cut "Stoopid" brings more of an R&B style feel to the record, and when pitted against the other tracks, "Stoopid" is a song that is in a category all of its own, as it sounds nothing like its predecessors, making SO a group that is funky and raw with a shine that makes us want to listen in.
You can watch the music video for "Freaky" below.