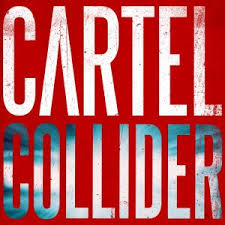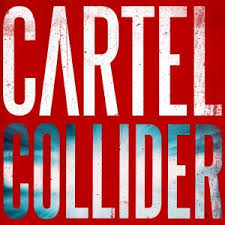 The latest album Collider from Georgia pop punk band Cartel was released in March after a four year hiatus after the release of 2011's In Stereo EP. Formed in 2003 at Georgia State University, the group released their debut album Chroma in 2005 and gained a modest following and success with two hit singles "Say Anything Else" and "Honestly."
Sticking to pretty much the same sound as their previous albums, Collider does not bring anything new to the table, and sticks to the conventional pop punk sound of fast and danceable songs, complete with high pitched vocals, and demonstrating that the singer can carry a decent tune. "Second Chances" the album's first track is a typical album opener for Cartel who have written great pop punk songs that resonate with people. Full of moderately fast drumming and very slick guitar riffs, it's easy to remember why Cartel is so likeable. The band's sound is tight, and they seem ready to pour their hearts into their new music. However, the next tune "Take Me With You" sounds similar to "Second Chances" and sounds like the group is following a formula. Lacking in creativity, the song fails to set itself apart.
"Best of Intentions" is one of the best songs Cartel has written to date. Going back to the Chroma era, the tunes' hasty drumming and loud guitar proves that Cartel play very well and the feel of summer time is back with their catchy crank-the-stereo sound. Another notable aspect of the album that impresses every time is Will Pugh's vocals. His high pitched soprano range stands out in the pop punk genre, and his voice is one of the only redeeming qualities of the album. Collider is not the group's best effort, but it will not turn off the bands hardcore audience, while not winning the group any new fans, due to its formulaic structure. Hopefully for their next record, Cartel will push themselves out of their comfort zone and take risks with their music.