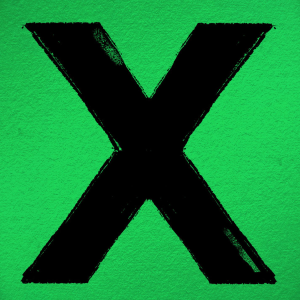 When Ed Sheeran released his debut album + (or "plus") in 2011, the album became an instant hit with its singles "The A Team" and "Lego House", and music fans fell in love with the young British songwriter from Framlingham, England. At the time, Sheeran was writing songs that were different than what his peers were writing, due to his more acoustic style music. Getting his start in 2005, Sheeran released his first EP called The Orange Room that same year, as well as the EP's Ed Sheeran in 2006, and Want Some? in 2007. He released the You Need Me EP in 2009, and in 2010 he released his critically acclaimed EP Loose Change, which featured his future hit "The A Team." His next EP would be The No.5 Collaborations Project in 2011 which would give him mainstream attention. + was released in September of 2011, and would become a hit among the teenage and college crowds who were won over by his easygoing and simple songwriting style. While Ed largely played it safe with the songs on +, which included tunes about his ex-girlfriend, while also playing just an acoustic guitar for most of the album, on his new record X (also known as "multiply"), Sheeran has pushed the boundaries of his music even further.
X, opens up with "One", a simple acoustic track that functions as a last love letter to Ed's ex-girlfriend Alice, a woman who was the center piece of all of the love songs on +. It is very fitting for "One" to be the opening song on the album as well as being the first track to be written for it, as the song represents a change in lyrical focus from + to X. The song has an incredibly warm feel to it, and Ed's soothing voice really tugs at the heart, as he tries to convince Alice to stay with him, though he knows that they will become strangers if they do. The squeakiness of Ed switching chords also adds to the songs raw feel, and when one becomes wrapped up in the lyrics, they realize that not only was it an excellent choice for "One" to open the album but that it is one of the strongest songs Sheeran has written to date.
The album's first single "Sing" takes a very different turn than "One." While + certainly had its poppy moments, especially with songs like "This City" with its beat boxing and poppy drum loop, "Sing" is an entirely new direction for Ed and shies away from the singer-songwriter label. In interviews, Sheeran has stated that he wanted to channel Justin Timberlake on X, and on this particular track he succeeds in doing it well. Pharrall, the singer behind the hit song "Happy" also makes an appearance on the song, and we hear Pharrall singing in short bursts shouting "sing!" and "louder!" at various points throughout. Reaching to the highest notes in his vocal range in the chorus, we hear Ed use his voice to the fullest, which illustrates that he is more than just a young musician that can write relatable songs that have a time limit in popularity. While the song almost got cut from the album, it was Ed's mentor Elton John who told Ed to keep it on, and it's a good thing he did, as "Sing" is one of the songs that will make people think of Ed differently, while giving him a hit on the radio. "Don't" is a hip hop inspired track which focuses on a girl who cheats on Ed with one of his close friends. Incorporating a piano and another drum loop, not only do the lyrics lay out Ed's feelings perfectly, but the "la la la la's" are one of the highlights of the tune, as they bridge each part of the song together and shows that Ed wants to make music that is unique and different from the rest of today's pop music.
"Tenerife Sea" is a reminder that Sheeran is one of the best songwriters to come around in recent years. A quiet acoustic song that is reminiscent of "The Parting Glass" on +, with its acoustic stylings and light appeal, Ed overdubs his vocals to make the song have a fuller feeling, and the deeper lyrics show that Ed has matured in his songwriting. "Thinking Out Loud" is another acoustic ballad that shows Ed's singer-songwriter talent and just how much skill he has when singing. While he is backed by a nondescript drum beat, a soft piano, and his signature acoustic guitar, his voice sits front and center in the mix, making his voice more powerful than any of the other instruments, bringing forth its beauty and natural sound. The album's closing track "Afire Love" sounds a bit like a Drake tune, as the rapper likes to fuse together different instruments to make his music have a musical bent, as well as having a darker and more moody edge. "Afire Love", has a relaxed feel to it, and all of the instruments that were used on previous tracks, are once again put into use here, with the addition of a violin which adds a pretty element to the song. Solidifying his place as one of the top songwriters in music, Ed has nothing to worry about with X and its appeal, as his music will answer everyone's questions about his longevity.