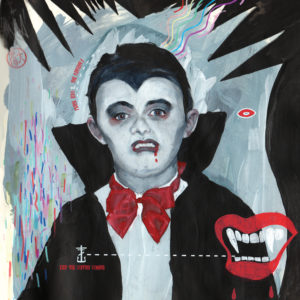 After his former band My Chemical Romance broke up in 2010, guitarist Frank Iero formed Frank Iero and the Patience (formerly Frank Iero and the Cellabration,) and dropped their records Stomachaches and Parachutes in 2014 and 2016. On the group's latest EP Keep the Coffins Coming, the release's four tracks leave plenty to be desired, as the group dabbles more in hastily written music and sloppiness then they do writing music that sounds good. Opening with "I'm A Mess," fans of the group will recognize the track from Parachutes. While the song's first version is much cleaner and polished, this one sounds rushed and hurried, leaving listeners to gravitate towards the old version.
"BFF," is next on Coffins, and as a tribute to his children, Iero's audience get to peek a bit into his personal life, and while it's not a bad track, it has the same qualities as "I'm A Mess" leaving listeners to feel like Ireo was musically uninspired while writing the track.
Closing the EP is an awkward version of "You Are My Sunshine," the well-known children's song. Turned into a five-minute punk anthem, there are no clues on the EP as to why the band decided to place this track on the EP and totally redo it. Seeming out of place, the song reiterates the lack of direction the record has. While the group only had a limited time to record Keep The Coffins Coming in Chicago, some effort would have been wise, as it does not represent Ireo's talents or his history in the music industry.
Listen to "BFF" below.