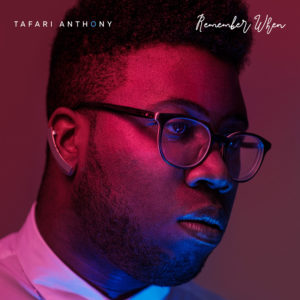 Releasing his second body of work Remember When earlier this month, Canadian R&B singer Tafari Anthony has dropped a rich and sultry EP that will move anyone listening. Born to Jamaican immigrant parents, Anthony did not begin to take music seriously until college, eventually releasing his debut record Die For You last year. Opening with "To the End," we get a taste of Anthony's rich and impassioned vocals that explores his vocal range and musical depth which is automatically appealing, even if R&B is not your preferred genre.
With a beautiful piano line interlaced throughout the song, we get major Sam Smith influences from the track as Anthony's voice sounds beautiful and warm, completely engrossing the audience. "He Changed It" explores the sounds of pop with this ballad being a standout tune on Remember When. After listening, we can't help but wonder why Anthony has only been on the music industry's  radar for the last year. With nothing holding him back, Anthony gives a stunning performance as he bears his soul about a former lover ending a relationship.
"Set Me Free" could easily be a single as its instantly catchy piano part immediately resonates with Anthony's fans. With overdubbed vocals on the song, it feels like we are experiencing Anthony's vocals as if they were a choir, making the track have a fuller sound. Closing with the EP's title number, it's safe to say that whomever listens to Remember When will have a new favorite artist to listen to.
While this is only the beginning for Anthony and his soulful tunes, we look forward to hearing what he comes out with next.
Listen to "He Changed It" below.