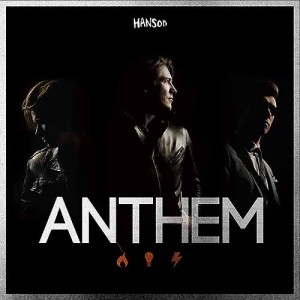 Entering into their second decade, Hanson have released nine albums in their twenty-one year existence starting with their debut record  Middle of Nowhere ,released in 1997 when the brothers were 16, 14, and 11. The record not only made them instant stars, but their biggest hit "MMMBop" became a pop culture staple, landing at number 1 on the charts in over 40 countries with its squeaky vocals and a chorus that you couldn't resist singing along too. While the group was talented as teenagers, the group progressively got better as the years went by. Their second album This Time Around, released in 2000, was received well by critics and fans for its leap in musical maturity, but it ended up selling poorly. By 2004, it seemed like the group had plummeted into oblivion when they resigned from their label Island Def Jam, after a four year recording process to release Underneath, which also had dismal sales. Soon after leaving Island, the group began releasing their music on their own, forming 3GC records. Hanson's last three records The Walk, Shout It Out, and now Anthem are records that have been released on the group's own terms, and Anthem has proved that a band doesn't have to be signed to large label to have success.
The opener "Fire It Up" is the most closest that the band has gotten to writing a rock song, and for Hanson it works out well.  Middle brother Taylor takes the lead on this track, and while he sounds polished and bluesy, the most noticeable difference is his enunciation when singing, which in previous albums has not been nearly so clear.
"I've Got Soul" is a disco and Bee Gees inspired track that shows Hanson at their best. The upbeat track takes you back to the 70's, demonstrating that the group can write music that is beyond their years. "You Can't Stop Us", is another rock tune with Zac Hanson's vocals coming to the forefront of the song. While his vocals on previous albums has been much weaker than his brothers, on "You Can't Stop Us", his vocals are projected where they become bright and strong.
"For Your Love", is a slow ballad which sounds bland, with not a lot of oomph or depth to make the song really memorable. While the music has some parts that go well such as the acoustic guitar intro with a flamenco sound and the piano giving off a haunting and reflective feel, "For Your Love" has more of a bland sound compared to Hanson's other ballads. 
With each album they release, Hanson became better musicians and songwriters than the record before. While their lyrics aren't deep, they write relatable and catchy songs that do not get enough credit due to the shadow of "MMMBop," Anthem is the best album that Hanson have released so far, showing that they are capable of writing songs that are far beyond their years, while finally earning them the credit that they deserve.