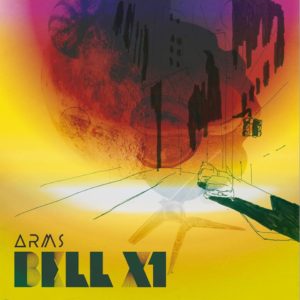 Releasing their new album Arms in October of last year (with a release in the UK this past week) Irish band Bell X1 has dropped a record full of rich tracks that will appeal to fans of indie and electronic music. While it is the group's seventh album, they aren't as well known in America, though throughout their native Ireland, they consistently sell out stadiums and are the only act aside from U2 to receive the most airplay on Irish radio.
Opening with "Fail Again, Fail Better," the band opens their latest work with a bit of a mash up of the records sounds, making for an interesting introduction. As soon as guitarist Paul Noonan kicks things off with his inviting vocals, anyone listening knows that Arms is not an LP to skip. Throughout the record, the group makes good use of bridging two genres together and creating a sound that can continue to sell out arenas, whether it be in Ireland or elsewhere.
"Take Your Sweet Time," is the longest track on Arms, bringing the bands explosive sound to life, demonstrating that they can stand alongside U2 and be just as successful. While the number takes a while to warm up, its relaxing style makes up for this flaw.
"The Coalface" closes out the record and it's a pleasing ending to what fans will call a great album, as the band proves that they still have plenty of life left, not only on Arms, but also as a musical outfit.
Listen to "The Coalface" below.
---
Featured photo by Brendanduffy.ie