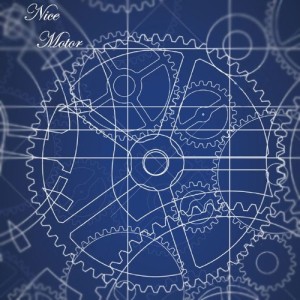 Formed in 2014 after Chicago acts Jonny Rumble and Super Happy Fun Club decided to call it a day, soul rock band Nice Motor took shape, writing and performing laid back tunes that indie rock fans will love. Seminary St is the group's current EP and its relaxed and memorable tunes will make waves within the Chicago music scene. Kicking off with the fuzzy indie track "All The Neighbors" Nice Motor brings a strong surf vibe to their music with the song sounding a bit like The Beach Boys and their classic Southern California style, perfect for the warmer days to come.
"Turn To Stone" introduces fans to a quiet and reflective number that allows us to hear the different layers of the bands writing abilities, giving their audience a good variation of different moods between each song, with cuts such as "High Maintenance" bringing us back to the rock vibe of the EP's opening song, and after listening we know exactly why the group has performed sold out shows during their short time together, which is all due to their energetic and raw playing style. As a unit, they know instinctively what sounds good and what will make their fans tick and stick around for the long haul. "Thick In The Head" closes out Seminary St with another rock inspired track, while sprinkling a bit of funk throughout, bringing an energy that the crowd will certainly emulate as they watch the band play.
While Nice Motor is still a fairly new act in the Chicago scene, their music certainly appeals, with their fans enthusiastically coming along for the ride and experiencing the bands success with them.
Stream Seminary St. below.