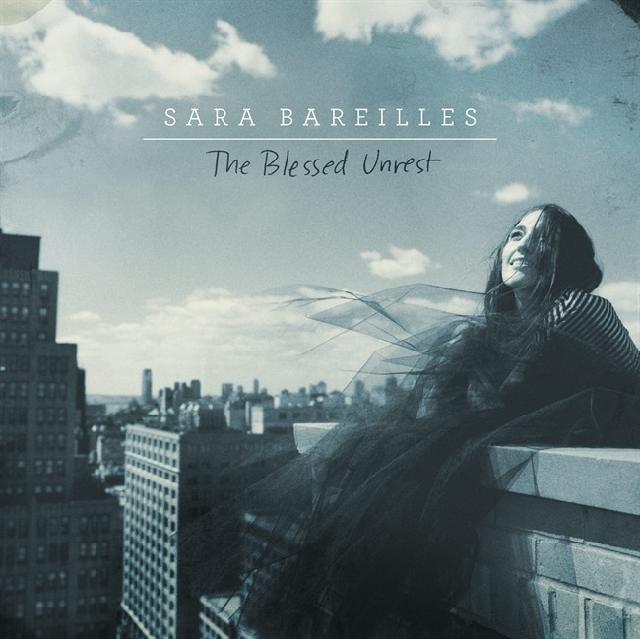 Piano driven pop songs are what Sara Bareilles does best. Songs such as "King of Everything" and "Gotta Get Over" from 2007's Kaleidoscope of Love were piano songs that showed Sara's soprano mezzo voice in a favorable light, along with her great piano skills. However, The Blessed Unrest has some pop songs that work well with her voice; however we also get to see a sad and drearier side of Sara, which doesn't seem to mesh well. We see many different sides to Sara without carrying any consistency with the overall feeling of the record.
"Brave" opens the album with an R&B inspired drum track and kicks off what seems to be a vibrant song and with enough pep to keep fans interested. However, the album seems to take a much darker turn on songs like "Manhattan" which only feature vocals and a piano. Singing about leaving a relationship to pursue individual dreams, the piano paints a depressing tone as Sara sings of heartbreak. Bareilles seems to be channeling Sarah McLachlan on this track as both singers sound practically identical, though that isn't necessarily a bad thing, as both singers tend to nail songs that have heavy themes.
"Satellite Calls" is another song that sounds very similar to "Manhattan", except that its volume is turned up a notch to make each instrument sound bigger, as if its intention is to surround the listener. This ultimately works in the song's favor, if it weren't for the reverb placed on Sara vocals. Reverb, which gives instruments an echo, does not work in the case. It makes "Satellite Calls", sound very boxed in and muddled, and detracts from the song's big sound.
Songs such as Little Black Dress" bring back the energetic feeling that was heard at the beginning of the album. The short horn notes gives the song a perfect burst of energy, along with overdubbed vocals which give "Little Black Dress" a full feeling, as we get a taste of Sara's harmonies.
As the album progresses, the feeling goes back and forth from happy to sad, and while this is not a huge deal breaker in people liking the album, this near constant change in mood may leave some fans becoming frustrated with the change in emotion. While The Blessed Unrest isn't one of Sara Bareilles best albums, it defiantly won't hurt her career as she continues to sell out shows. Sara Bareilles is currently on tour with OneRepublic throughout the United States.