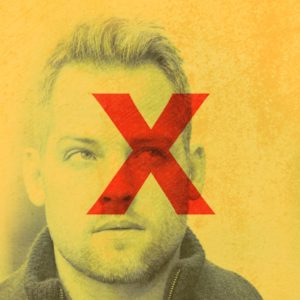 Portland, Oregon folk musician Tyler Stenson has released his new record New Northbound, a departure from his previous folk style, now incorporating rock and pop elements, while still applying the softer sounds and characteristics on previous records. As the album begins, you know that Stenson is a talented musician who is out to tell his fans a story through his music. Winning Songwriter of the Year by the Portland Songwriters Association, Stenson has written 11 tracks that feel like they all could be successful hits.
Opening with "Good Comet," the song is a slow ballad that illustrates Stenson's smoothness when he sings, and with a piano and drums accompanying him, the track goes straight to the heart of his listeners, letting his audience know that they have discovered something special.
The records fifth track, "Tiny Caravan" is a gorgeous acoustic tune that goes back to where it all began – with Tyler's early enthusiasm for folk music. On "Tiny Caravan", his audience gets to hear his voice, and without all the instruments, this is the song where we realize that Stenson has a real gift for music. Beautifully done, "Tiny Caravan" is a number that no one should skip over.
"As the Crow Flies" is another stripped-down song that evokes similar emotions as "Tiny Caravan." Utilizing all his songwriting and storytelling skills, the images that Stenson paints in his music are very real and relatable, making his fans feel like they have a close artist and fan relationship with Stenson. Being compared to such musicians as Cat Stevens, James Taylor, and Josh Ritter, Stenson is in great musical company, and fans and critics will be pleased to know that his music lives up to these comparisons.
Ending with "Spinning Me," Stenson reintroduces his audience to his new sound. As drums kick off the song, we feel like Stenson has released a strong set of memorable numbers that will turn heads and plenty of volume knobs. Making an engaging record isn't easy, though with Stenson's latest body of work, he sounds unstoppable, ready to crush the mountains that stand before him, one record at a time.
Listen to "Tiny Caravan" below.