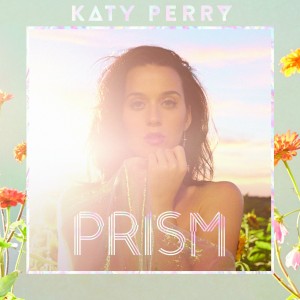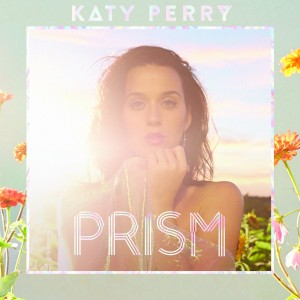 Katy Perry may be all grown up, though her growth seems to be a bit stunted. On her latest album Prism, she is slowly abandoning her pop bubblegum style that made her famous with her albums One of the Boys and Teenage Dream (released in 2008 and 2010.) On those albums, she had songs that did well on radio, but it seemed like she would be a flash in the pan since the songs didn't seem to represent any staying power. While there are songs on Prism that are a step backwards for Katy, there are several songs that convey her ability.  Born and raised in Southern California, Katy Perry was born to a strict Christian family where secular music was not allowed. After getting singing experience in church, Perry began to take vocal lessons which she took from the age of nine to age sixteen. At the age of seventeen, she released her self-titled debut album Katy Hudson (Hudson is her maiden name while Perry is her mother's maiden name) on Christian label Red Hill Records in 2001. The album sold poorly, and Red Hill records closed that same year. Several years later, Katy was signed to Columbia Records, where she participated in songwriting collaborations with songwriting team The Matrix. A few years later, Katy went into the studio to start recording what would have been her next record titled Fingerprints. With the album eighty percent completed, Columbia decided not to let her finish the record and they dropped her from their roster. In 2008, Katy would finally find success with her new label Capitol Records with her breakout album One of the Boys with the hit singles "Hot n Cold" and "I Kissed A Girl." In 2010, she released her third album Teenage Dream with the hit single "Firework."
On Prism, we see Katy trying to abandon her bubblegum sound, by showcasing her voice through piano ballads and power anthems that display her independence. While she does both of these well, there are many tracks on Prism where Katy misses the mark.  The album's opening song and lead single "Roar" is a strong song that shows that Perry hasn't forgotten how to write a radio friendly song. The song conveys Katy's free spirit attitude and will be relatable amongst her female fans with the lyrics "I got the eye of the tiger, a fighter, dancing through the fire/Cause I am a champion and you're gonna hear me roar/Louder, louder than a lion/Cause I am a champion and you're gonna hear me roar." The sound of the chorus is a huge one, and has the same feel as "Firework", though the chorus to "Roar" is less annoying. While the song is very catchy, the song presents a danger in being played one too many times on mainstream radio.  "Birthday" is a disco influenced track, with syrupy lyrics to tie up its pop package. While it's nothing to write home about, "Birthday" is a fun song and will delight Perry's fans since they know what they are getting when they listen to her music.
"Unconditionally" shows off Perry's voice in a favorable light. While many of her hit songs do not show that Katy can sing, "Unconditionally" is one of those rare songs that shows that. The listener may hear hints of Sara Bareilles like vocals, as Katy has a wide vocal range on this track.  This is sure to be another hit for Perry, though it might do as well as her other songs due its change in style as a piano ballad. Tunes such as "This Is How We Do" goes back to the pop feel that Katy fans love, with hip hop undertones. The bright and danceable song would have been a perfect summer hit, and after listening to it, it seems the song was released at the wrong time of year. "International Smile" about a female world traveler, is generally boring that sounds like it was written only to fill space on the album. It is safe to say that this song will be forgotten about quickly, even among Katy's most dedicated fans. "Legendary Lovers" is heading in the same direction as "International Smile." Sounding like it is trying to upstage songs like "Roar" with its anthem like feel; "Legendary Lovers" falls flat. While the song tries to create a large chorus that will stick with its listeners, the song sounds rushed and one gets the feeling that the song's lyrics are somehow incomplete.  While Prism shows Perry abandoning the juvenile pop music of her past, we see her still largely clinging to her past material and whether that is positive remains to be seen.